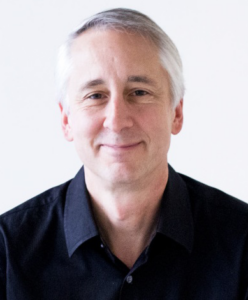 The US healthcare system has been deeply affected by the pandemic, accelerating the pace of moving people from hospitals to outpatient settings. Moving the treatment of less critical or severe conditions off the hospital campus can help reduce exposure and transmission and allow the hospital to focus on long-term and highly specific care. In hospital environments, healthcare clients are rethinking how to plan space for flexibility while ensuring patient and staff safety.
These efforts are driving new approaches to healthcare facilities, including the design of patient rooms and the location of essential services.
Rethinking patient room design
Within today's hospitals, patient care is experiencing some of the most significant pressures to become more resilient and flexible post-pandemic. In particular, there is a demand to increase and decrease the number of active beds while supporting patient and staff safety. This precipitated the need for all patient rooms to be private and isolated at a moment's notice.
Renovating patient rooms to make them larger can address the need for acuity-adaptive rooms that can handle different functions or beds. Larger rooms accommodate more changes in equipment and number of beds because they have more available space.
Other efforts include adding movable furniture and building utilities and connections to adaptable wall units for less stationary equipment, which also support flexible space needs. The ability to accommodate multiple beds or equipment is not useful if the enclosures and equipment are attached to the floor, which can limit movement, or the power supply cannot be easily accessed when the equipment is moved.
Planning of basic services
Outside the patient room, essential services such as A&E, surgery and imaging must continue to function when crises arise. Many hospitals that provide acute and short-term care as well as long-term, chronic care in the same facility have found themselves during the pandemic with mixed inpatient and outpatient care platforms. In some cases, this situation has resulted in the reduction of non-emergency services or non-pandemic-prevented patients from entering the hospital in order to avoid the risk of exposure.
In addition, hospitals with these core services at the center of the facility had to juggle input, output, and flow and were more challenged by limited pathways to and from these departments.
Going forward, placing these services in perimeter areas rather than the core of the facility will make inpatient and outpatient care more feasible in pandemic and post-pandemic environments. For example, in an ideal situation, a hospital would have basic services such as an emergency room in an auxiliary area so that emergency patients and pandemic patients (and their providers) do not meet in the hallways or overlap.
Lean lessons
Off-campus ambulatory services continue to be one of the fastest growing areas in health care. As the pace of these projects continues to increase, it is imperative that project teams deliver design strategies that address how to sustain these services during future crises.
The use of Lean strategies can help with these approaches, including focusing on workflow analysis to optimize space for each service/care modality, as well as the movement of people and materials while reducing waste in the built environment.
For example, large waiting rooms take up space that can be used to guide patients through the ambulatory environment without contact with others. Creating more space for the development of alternative circulation pathways increases efficiency and limits the likelihood of transmission in a pandemic environment.
It's moving forward
There is no silver bullet approach to solving the complex challenges resulting from the pandemic. Working in collaboration with service providers, facilities and designers, project teams must deliver solutions that address resiliency, increased safety and improved operations to help drive design decisions and solve current and future challenges in the healthcare industry.
David Jaeger is a principal and leader in the healthcare sector at a national architecture and engineering firm HED (Detroit). He can be reached at djaeger@hed.design.