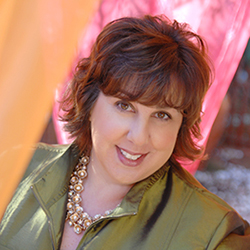 At the end of every Healthcare Design Conference + Expo, I have the same thought: "This was our best year ever." The 2022 event in San Antonio was no exception and I am not alone in my feelings. In the following days, I saw countless posts on social media echoing the same response.
This year was extra special for many reasons. Although we were able to gather last year in Cleveland, there were fewer of us and people were still very cautious. There were more punches than hugs, and I saw many friends and colleagues only by sight.
From the first day of this year's conference, the energy was palpable. People were excited to be together to learn and celebrate our achievements as a community. And we celebrated.
It was a packed house when A. Ray Pentecost III, director of the Center for Health Systems and Design, received the 2022 Center for Change Award. Ray is recognized for the global impact he has had in changing the way the architectural profession, healthcare professionals and academia think about design – from a focus on healthcare to a focus on design for health.
During his inspirational acceptance speech, Ray shared the genesis of his famous "Never Better!" greetings to the question how are you. (It comes from a childhood Bible verse that helped him realize that each day is a little better than the day before.) This was followed by an interesting conversation between Ray and two of his longtime colleagues and friends, William Hercules, CEO of WJH Health and Kirk Hamilton , PhD, professor emeritus at Texas A&M University. Their stories and anecdotes gave us insight into Ray's illustrious career and deep research commitment.
The Center also takes the opportunity at the HCD conference to recognize and celebrate the fantastic work of our industry to advance our shared pursuit of improving the healthcare environment. Our annual Touchstone Awards celebrate exemplary use of the evidence-based design (EBD) process in the built environment through projects and products that demonstrate outstanding achievement in the three cornerstones of the EBD process: collaboration, evaluation and sharing. This year, a record 19 Touchstone Awards were won in a class of honorees that is more diverse than any in the past, with projects and products in acute care, behavioral health and urgent care.
Another seven projects were awarded with awards for environmental protection. These awards, presented in partnership with Healthcare Design magazine, recognize how design can improve safety, improve experiences, increase organizational effectiveness and improve outcomes. In addition to professional awards, four were awarded to students for their innovative and advanced design solutions.
Excellence in product design has also been recognized by the Nightingale Awards, in partnership with HCD Expo and Healthcare Design magazine. This year, 19 products won awards in 13 categories, with the Best of Competition award going to Zippsafe for its innovative, space-saving solution for employee lockers.
We encourage you to consider entering one of these programs in the coming year. (A complete list of honorees, including previous awards, images and project descriptions, can be found on the Center's website at www.healthdesign.org.)
I wish you all the happiest of holidays and all the best in the new year. I look forward to the great things we will do together and celebrate next year in New Orleans.
Debra Levin is the President and CEO of the Center for Health Design. He can be reached at dlevin@healthdesign.org.